Meltem Demirors: Bitcoin Halving will not affect its pricing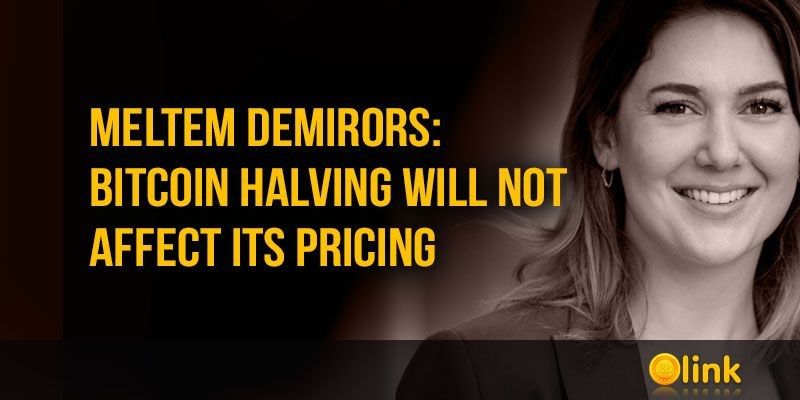 Coinshares Strategy Director Meltem Demirors believes that halving the Bitcoin miners award in May 2020 will not have any impact on its price.


In her opinion, Bitcoin is suitable for the upcoming event in unique conditions. During the previous two halves, there was no such developed derivatives market as there is now. Most companies that want to profit from changing the price of the first cryptocurrency will use derivatives rather than the underlying asset.
"A topic that's been studied in other commodities markets is how pricing is set. Bitcoin is, arguably, a digital commodity. Normally, producers set the price of a commodity (classic S = D = P from Econ 101) when derivatives take off, producers lose the right to set prices. Derivatives markets are a strange animal. Let's take oil. This chart from @FT shows what's happened to oil markets over the last 20 years. Derivatives dominate trading. Most firms trade paper contracts to speculate on the price of oil. The market is driven by speculation,"

writes Demirors.
1/ there is a very real possibility the price of bitcoin does not go up after halving.

for the first time, there is a robust derivatives (futures, options) market for bitcoin. most firms looking to speculate on bitcoin will trade a derivative, not the underlying.

— Meltem Demirors (@Melt_Dem) December 24, 2019
Demirors noted that after the appearance of the BitMEX exchange in 2014, hundreds of companies joined the derivatives trading, even giants such as the Chicago Mercantile Exchange (CME).
"The more Bitcoin becomes an investable asset, the more its price becomes decoupled from its value and its supply and demand. It becomes yet another backwater in the great game of global speculation. It becomes "financialized." It becomes correlated to macro markets,"

she says.

​
Demirors claims that derivatives and Bitcoin are two conflicting concepts, but Bitcoin derivatives that are growing the fast.
Earlier, Bloomberg analysts drew attention to the fact that trading volumes on the cryptocurrency derivatives market are 10-18 times higher than spot trading volumes.
Related Posts
By accepting you will be accessing a service provided by a third-party external to https://www.icolink.com/