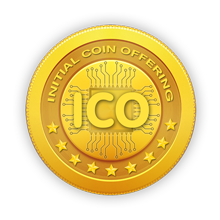 What is an ICO (ICO meaning), how to set up an ICO, attract investors and what are the risks and challenges of ICOs?
Initial Coin Offerings (ICOs) have revolutionized the world of fundraising for startups and projects. In this comprehensive guide, we'll explore everything you need to know about ICOs, from their inception to the regulatory landscape and how to launch a successful ICO.
Table of Contents:
What is an Initial Coin Offering (ICO)?
An Initial Coin Offering ( ICO meaning ) is a fundraising mechanism used by startups and projects to raise capital by issuing their own digital tokens or coins. These tokens, usually built on blockchain technology, are sold to investors in exchange for cryptocurrencies like Bitcoin (BTC) or Ethereum (ETH). The funds raised through an ICO can be used for various purposes, including project development, marketing, and operations.
sequenceDiagram
    participant Startup
    participant Investors
    participant Blockchain
    Startup->>Investors: Announce ICO
    Investors->>Startup: Invest in ICO
    Startup->>Blockchain: Issue tokens
    Blockchain->>Investors: Distribute tokens

History of ICOs
ICOs emerged in the early 2010s as an alternative to traditional fundraising methods like venture capital or initial public offerings (IPOs). The first recorded ICO was Mastercoin (now known as Omni) in 2013, raising approximately $500,000 in Bitcoin. The ICO market gained significant momentum in 2017, with projects like Ethereum and EOS raising millions of dollars.
The most successful ICO is considered to be Block's ICO. one, which raised $185 million in the first five days of selling its EOS tokens.
ICO became very popular between 2017 and 2018 when it became one of the most talked about topics. Some companies have considered selling their goods for cryptocurrency.
There were even coins tied to the meat of breeding bulls, and proposals to use unclaimed hydroelectric power for mining. However, already at the beginning of 2019, investments in crypto projects fell by 58%. One of the main reasons was the large number of scammers who were involved in ICO scams.
ICOs are usually not regulated by the state, although various countries are trying to impose restrictions on the ICO process. For example, in September 2017, China and South Korea banned ICOs in their territories. In the US, since 2017, the Securities and Exchange Commission has proposed to regulate ICOs based on the Securities Exchange Act of 1934.
The ICO Process
Launching an ICO involves several steps, including:
Whitepaper: The project team creates a whitepaper outlining the project's goals, technology, tokenomics, and roadmap. This document serves as the foundation for the ICO and helps investors make informed decisions.

Token creation: The project team develops the tokens to be issued during the ICO, usually using existing blockchain platforms like Ethereum or Binance Smart Chain.

Marketing: The project team promotes the ICO through various channels, including social media, press releases, and influencer endorsements.

Token sale: Investors purchase the tokens during the ICO, which can be structured as a private sale, public sale, or both.

Token distribution: Once the ICO is completed, the tokens are distributed to investors, and the project team receives the funds raised.
Initial coin offerings can be organized in different ways. Sometimes the project team has a functional blockchain that will evolve over the coming months and years. In this case, users can buy tokens that are immediately sent to their addresses on the blockchain.
If the new initial coin offering does not have its own blockchain, tokens are issued on an already existing network with a good reputation (for example, Ethereum). After the launch of the new chain, users will be able to exchange their tokens for new ones.
Most often, tokens are issued on the blockchain with support for smart contracts. As a rule, the Ethereum network is used for this, since many solutions use the ERC-20 token standard. There are now over 200,000 different Ethereum tokens, although not all of them started with an ICO.
In addition to Ethereum, there are other popular blockchains that can also be used for this purpose, such as: Waves, NEO, NEM or Stellar. Given the flexibility of these protocols, many organizations do not plan to migrate to another platform, preferring to continue working within the current one. This approach allows them to leverage the network effect of the existing ecosystem and gives developers access to tools that have already been tried and tested.
The rules how to set up an ICO are announced before the direct collection of investments. The team can determine the duration of the offer or set a hard cap - a limit on the number of tokens sold. The project may also introduce a whitelist in which users must register before participating in the ICO.
Users then send funds to the specified address, mostly payments are accepted in bitcoin and Ethereum due to their popularity. Buyers either provide a new address to receive the tokens, or the tokens are automatically sent to the address from which the payment was made.
Who can launch an ICO?
The technology for creating and distributing tokens is in the public domain, but in practice there are many legal issues that must be taken into account before conducting an ICO.
In general, crypto assets are not regulated by legal acts, and some important questions have yet to be answered by the relevant authorities. Some countries outright prohibit launching ICOs, even the most crypto-secure jurisdictions do not yet have a clear set of rules, so it is imperative that you familiarize yourself with the laws of your country before considering launching your ICO.
Differences between ICO and IEO (Initial Exchange Offering)
An Initial Coin Offering is similar to an Initial Exchange Offering (IEO) in many ways. The key difference between them is that the IEO is placed not only by the project team, but in cooperation with the cryptocurrency exchange. 
The partnership with the exchange provides users with the opportunity to buy tokens directly on the exchange platform. This can be beneficial for all participants in the process. When a reputable exchange supports an IEO, users can expect the project to be subjected to strict scrutiny. The team behind the IEO benefits from a lot of attention, and the exchange benefits from the success of the project itself.
Differences between ICO and STO (Security Token Offerings)
Security token (securities) offerings were once referred to as "a new type of ICO". From a technological point of view, they are identical, tokens are created and distributed in the same way, but from a legal point of view, these are completely different approaches.
Due to some legal uncertainty, there is no consensus on how regulators should qualify ICOs (more on that below). As a result, the industry still does not feel any meaningful regulation.
Some companies decide to use STO as a way to offer shares in the form of tokens. In addition, it can help them avoid some client uncertainty about the legal status of the project. The issuer of tokens registers its offer as an offer of securities with the relevant government authority, which equates this type of asset to traditional securities.
Benefits of ICOs for Investors and Startups
ICOs offer several advantages over traditional fundraising methods, including:
Accessibility: ICOs enable startups to raise funds from a global pool of investors, expanding their reach and potential funding sources.

Speed: The ICO process is generally faster than traditional fundraising methods, allowing projects to quickly secure funding and accelerate their development.

Liquidity: Tokens issued during an ICO can be traded on secondary markets, offering investors the potential for quick returns and increased liquidity.

Innovation: ICOs have played a significant role in promoting innovation in the blockchain and cryptocurrency industry, providing funding for groundbreaking projects and technologies.
Risks and Challenges of ICOs
Despite their benefits, ICOs also come with certain risks and challenges, such as:
Scams and fraud: Some ICOs have been found to be fraudulent, with project teams disappearing after raising funds or misusing investors' money.

Regulatory uncertainty: The regulatory landscape for ICOs is still evolving, and projects may face legal challenges or changes in regulations that impact their operations.

Token volatility: The value of tokens issued during an ICO can be highly volatile, potentially leading to significant losses for investors.

Project failure: As with any investment, there is a risk that the project may not succeed or deliver on its promises, resulting in a loss for investors.
Due to the lack of a universal set of rules suitable for every cryptocurrency-related project, the relevant regulations vary between different jurisdictions, and in most cases, each project has its own nuances that can affect how government authorities treat its activities.
It should be noted that the lack of regulation in some countries does not give the right to free crowdfunding of a project through an ICO, so it is very important to get professional legal advice before using this form of financing by investors.
Regulators have repeatedly sanctioned projects that attracted investment in what they later identified as security token offerings (STOs). If the authorities believe that the token is a security, the issuer must comply with the strict measures that apply to traditional assets of this class. This issue is being considered by the US Securities and Exchange Commission (SEC).
In general, the development of regulation in the blockchain space is slow, one of the main reasons for this is the rapid progress of technology, clearly outpacing the slow development of the legal system. However, many government organizations are discussing the introduction of a more flexible mechanism for the general regulation of activities related to blockchain technologies and crypto industry.
Although many crypto investors are wary of possible excessive government control (which could hinder the development of the industry), most of them recognize the need for an investor protection mechanism. Unlike traditional ways of financing, anyone can take part in such an event, but this in turn involves many risks.
Regulatory Landscape for ICOs
Regulatory authorities worldwide are working to establish rules and guidelines for ICOs, aiming to protect investors and ensure market stability. Some key regulatory developments include:
United States: The U.S. Securities and Exchange Commission (SEC) has classified some ICO tokens as securities, subjecting them to federal securities laws and requiring registration with the SEC.

European Union: The European Securities and Markets Authority (ESMA) has issued guidance on ICOs, emphasizing the need for compliance with existing securities laws and highlighting potential risks for investors.

Asia: Countries like China and South Korea have imposed strict regulations on ICOs, including outright bans in some cases. Meanwhile, Japan and Singapore have adopted a more supportive approach, providing guidelines for compliant ICOs.
It's essential for projects to closely monitor regulatory developments and ensure compliance with applicable laws and guidelines.
Why does the SEC regulate ICOs?
The SEC has a mandate to protect investors and ensure that financial markets are fair and transparent. As the popularity of ICOs has grown, so has the number of fraudulent schemes. In many cases, ICOs have been used to raise funds for nonexistent products or services, with the founders of the ICO disappearing with the funds. The lack of regulation in the ICO market has made it easy for fraudsters to take advantage of investors, which is why the SEC has stepped in.
How can the SEC intervene in an ICO?
The U.S. Securities and Exchange Commission (SEC) can intervene in an ICO if necessary. The SEC has the authority to regulate securities, which includes cryptocurrencies and tokens offered through an ICO. If the SEC believes that an ICO is violating securities laws, it can take legal action to stop the ICO.
The SEC can intervene in an ICO in several ways:
Cease and Desist Orders: The SEC can issue a cease and desist order to stop an ICO from continuing to operate. This is usually the first step that the SEC takes if it believes that an ICO is violating securities laws.
Civil Penalties: The SEC can impose civil penalties on individuals or companies that violate securities laws. These penalties can include fines and restrictions on future activities in the securities market.
Criminal Charges: In extreme cases, the SEC can pursue criminal charges against individuals or companies that violate securities laws. This can result in fines, imprisonment, or both.
What are the consequences of SEC intervention in an ICO?
The consequences of SEC intervention in an ICO can be severe. If the SEC believes that an ICO is violating securities laws, it can take legal action to stop the ICO. This can result in the following consequences:
Refund of Investor Funds: If an ICO is found to be fraudulent or in violation of securities laws, the SEC may order the founders of the ICO to refund the funds raised to investors.
Legal Action Against Founders: The founders of an ICO may face civil penalties or criminal charges if the ICO is found to be in violation of securities laws.
Loss of Credibility: If an ICO is found to be fraudulent or in violation of securities laws, it can damage the credibility of the ICO market as a whole. This can make it harder for legitimate ICOs to raise funds in the future.
The U.S. Securities and Exchange Commission (SEC) can intervene in an ICO if necessary to protect investors and ensure that securities laws are being followed. While the SEC's intervention can have severe consequences for ICO founders, it is ultimately necessary to maintain the credibility of the ICO market. ICO founders should seek legal advice before launching an ICO to ensure compliance with securities laws and avoid running afoul of the SEC. Investors should also be cautious when investing in ICOs and do their due diligence to ensure that the ICO is legitimate and compliant with securities laws.
Best Practices for a Successful ICO
To maximize the chances of a successful ICO, projects should consider the following best practices:
Develop a solid whitepaper: A well-written, comprehensive whitepaper is crucial for attracting investors and establishing credibility. Be sure to include detailed information on the project's goals, technology, tokenomics, and roadmap.

Build a strong team: A project's success is heavily reliant on the skills and experience of its team. Assemble a diverse team with expertise in technology, business, marketing, and legal matters.

Engage with the community: Cultivate a strong, engaged community of supporters through social media, forums, and other channels. Regularly communicate project updates and solicit feedback from the community.

Emphasize transparency: Be transparent about the project's progress, goals, and challenges. Regularly share updates and financial information to maintain trust with investors and the wider community.

Ensure legal compliance: Work with legal advisors to navigate the complex regulatory landscape and ensure the ICO complies with all applicable laws and regulations.
By following these best practices, projects can increase their chances of launching a successful ICO and attracting the necessary funding to bring their vision to life.
In conclusion, Initial Coin Offerings have emerged as a powerful fundraising mechanism for startups and projects in the blockchain and cryptocurrency space. By understanding the history, process, benefits, risks, regulatory landscape, and best practices for ICOs, both investors and project teams can make informed decisions and contribute to the continued growth of this innovative industry.
References: