LATOKEN BEF Davos 2019: Tim Draper Slaps Mainstream Crypto Critics By Comparing Blockchain With The Internet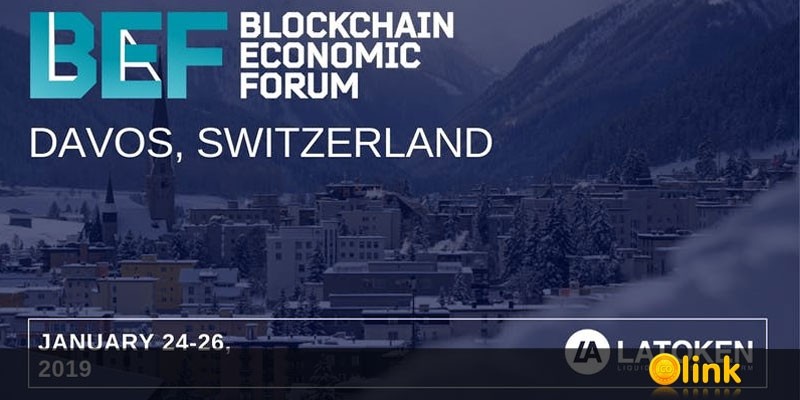 The 4th edition of the Blockchain Economic Forum in Davos — an event hosted by LATOKEN — kicked off on January 24th at the Arabella Hotel Waldhuus Davos with a bullish keynote presentation on the state of blockchain by the former President of Bulgaria and blockchain enthusiast Rosen Plevneliev. (Watch his full keynote here)
​



"I believe blockchain makes a huge sense for my country, but also for humanity." Plevneliev emphasized that the way people purchase, travel and communicate will change dramatically in the next decade, pointing at blockchain as one of the main drivers of change.
​"If the next presidents will start talking about blockchain regulation, then you'll know we're on the right way to create the basis and the platform for a sustainable, peaceful human development."
When asked about the possibility to join a Board of Governor to decentralize central bank authorities and work on the long-term interests of billions of people in emerging countries, Plevneliev reaffirmed "I am one of you, I am with you."
The first session of the Blockchain Economic Forum continued with a panel titled "Capital Markets 2020: Security Token Offering and Retail Exchanges?". The panel was marked by a candid debate on whether tokenized securities have a real shot in today's economic context. Dr Keyu Jin, an associate professor at the London School of Economics, acknowledged the multiple benefits of decentralization in financial systems, but pointed out the importance of resolving informational bridges between those financially educated and the ones without a solid knowledge on the matter.

Bjoern Schwarz, Partner & Portfolio Manager at Crossbow Partners, followed up with a statement supporting Dr Keyu Jin's remarks: "I think we need to find ways that people can invest on a vast variety of assets." According to Schwarz, a large portion of retail investors are victims of unprofitable products offered by banks and other financial institutions.
During this panel, Jeff Schumacher, founder of BCG Digital Ventures, criticized the way companies are using blockchain and other decentralized ledger technologies without a clear business model in mind.
"Tell me what the decentralized tech is doing that the centralized tech can't do. Then tell me what commercial model is created by that decentralized tech." He added: "Many entrepreneurs cannot get through the first gate."


These comments warmed up the environment before moving into the second day of the event. The prospects for the decentralization of the financial system was discussed by industry heavyweights, such as NYU Prof. Nouriel Roubini and Venture Capitalist Tim Draper, which engaged in a vivid debate on the use cases for blockchain technology. Despite Roubini's unchanged negative stance on cryptocurrencies and blockchain technology, he recognized that "there will be a revolution in financial services."

However, he believes this "revolution is called Fintech," adding that "it has nothing to do with crypto and blockchain." When speaking on Central Bank Digital Currencies, Roubini said central bankers might take steps into this area, but keeping a centralized structure behind.
Billionaire venture capital investor, who joined the panel titled "The New Financial System: Decentralized?" via Skype, insisted that banks and governments resisting to the benefits of blockchain technology are basically "getting in the way of progress and a major transformation of humanity." In his view, "we all win with better technology."

"I think the world moves from centralized banks and moves towards decentralized currencies. We now have the ability to transcend borders, free of the frictions created by individual country regulations." Draper also compared the pessimistic remarks of Roubini with those heard back in the internet's early stage. "People were saying the same about the internet."
In this context, Alex Cukierman, a former member of Bank of Israel's Monetary Committee and current Professor Emeritus at Tel-Aviv University, warned about the security limitations of blockchain technology, saying "we even don't know identities of miners who are responsible for the supply of Bitcoin." But he agreed that "there are some strengths of blockchain technology as it provides easier access to financial services in countries like China, Africa. It is really a serious issue which will change the World."

The Blockchain Economic Forum ended on Saturday 26th with an exclusive networking reception at the Hard Rock Hotel in Davos.
The Blockchain Economic Forum in Davos was visited by more than 500 people, making it one of the most popular and bigger side events of the World Economic Forum 2019. The event ended on January 26th with an exclusive networking reception at the Hard Rock Hotel in Davos.
"I want to thank you all for the ongoing support to LATOKEN's Blockchain Economic Forum and the overwhelming feedback!" said CEO Valentin Preobrazhenskiy commenting on the success of the Blockchain Economic Forum.

Download pictures:
Day 1 (24.01.19) - Arabella Hotel Waldhuus Davos
Day 2 (25.01.19) - Arabella Hotel Waldhuus Davos
Day 3 (26.01.19) - Hard Rock Hotel Davos
If you have any questions, please contact:
LATOKEN Corporate Communications
Matias Lapuschin
Senior Content Manager
Telephone: +7 925 037 1822
Email: matias@latoken.com
Alexander Belov
PR Manager
Telephone: +79163555680
Email: alexander.belov@latoken.com

EVENT PAGE IN ICOLINK COMMUNITY: Link

By accepting you will be accessing a service provided by a third-party external to https://www.icolink.com/