ICO marketing fraud by EVEREST NETWORK running Jose Carceller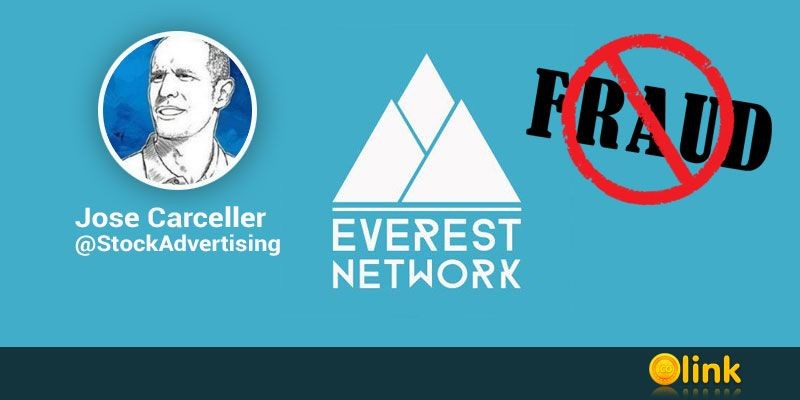 What should the creators of ICO pay attention to when conducting a marketing campaign for their project? And how to avoid becoming a victim of fraudulent activities from unscrupulous marketing campaigns?


We invite all members of our community to pay attention to a problem that may affect almost any team that faced with the issue of effectively promoting their project.
As a clear and convincing example, we propose to consider the actions of one of the agencies specializing in marketing support for ICO projects.
Information about the actual fraud on the part of the head of this Spanish agency ("EVEREST NETWORK" the website is unavailable now: https://everestnetwork.es/ ), by the name of Jose Carceller (Telegram: @StockAdvertising) provided us LocalAgro project marketing department (Peter Wolf, CMO, In).
Summary of facts provided by the LocalAgro project team:
On March 3, 2020, through an intermediary, an oral agreement reached on conducting an information campaign on placing a press release in 100 international online newspapers, 300 Telegram groups and 10 forums specializing in cryptocurrencies. In addition, the agency offered a bonus in the form of an email newsletter for a press release to 100,000 addresses of private investors.


The payment made in advance to the provided wallet.

After some time, Jose Carceller submitted a progress report>>>. After evaluating the results, LocalAgro marketing department has sent a message to Jose Carceller, with complaints about the quality of work and it proposed to fulfill the undertaken obligations immediately.
Here is the text:
Dear, Jose!
Our marketing department analyzed the results you published. With great disappointment, we found that the vast majority of 100 newspapers (namely 96 out of 100 - in detail in the attached file) are either fake sites or sites that have no audience.
This situation requires immediate action on your part, since it causes significant harm to the reputation of our project and of course your reputation as a participant in the media market. We expect from you quick and effective measures aimed at correcting the situation. Otherwise, we will consider your actions a deliberate fraud.

by LocalAgro
This example illustrates well the action pattern of scammers, the number of which has grown significantly recently. ICO teams trust them, but their only goal is deception!
Representatives of the LocalAgro team asked us to bring the above information to members of our community in order to prevent possible cases of fraud and pay attention to the actions of the agency "EVEREST NETWORK", which is represented by Jose Carceller.
From our part, we recommend that you carefully and comprehensively study the information on the work of an agency before starting work with it.
If you have suffered from the actions of Jose Carceller, we suggest distributing this press release, giving maximum publicity to the fraudulent actions by Jose Carceller!
Please, contact our support if you have any info concerning the following issue: support@icolink.com
By accepting you will be accessing a service provided by a third-party external to https://www.icolink.com/