BLOCKCHAIN GAME SUMMIT PRESS RELEASE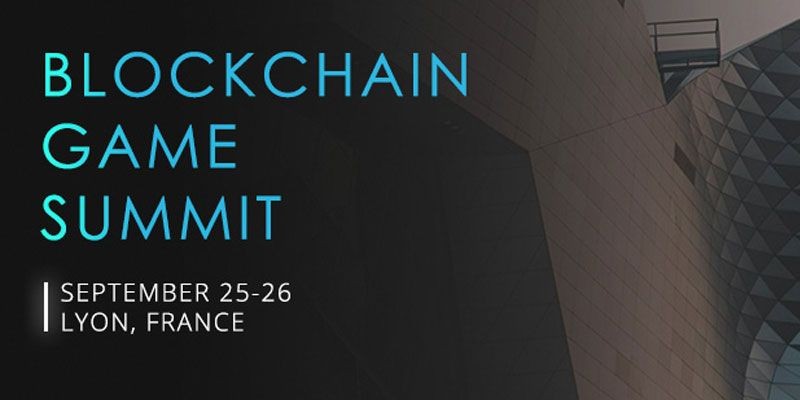 The Blockchain Game Summit will take place at the Musée des Confluences in Lyon on 25th and 26th September 2018.
This summit is the meeting point for video game and blockchain companies, providing market leaders with an amazing opportunity to get together and lead the way to the future of video games.
A B2Expand initiative
The Blockchain Game Summit was designed by the video game studio B2Expand. This company was founded in January 2017, only 8 months later released its first game, "Beyond the Void", in Early Access on Steam. The game uses an original feature: its monetisation system based on the Ethereum Blockchain. B2Expand continues to build the future of gaming, and its participation in Ubisoft's incubation track from September 2017 to February 2018 is solid proof of that commitment. Convinced of the Blockchain's interest in video games, B2Expand wants to bring together key players in these two fields around an event.
The aim? To agree on the implementation of common good practices in favor of players. Thus, build a collaborative market and make video games more democratic.
A B2Expand & Exoflow cooperation
B2Expand has entrusted the organization of the Blockchain Game Summit to Exoflow. This company, particularly specialized in innovative events, will provide visitors with a unique experience in an exceptional location.
The program: a summit by and for the gaming blockchain community
Eric Burgel, founder of B2Expand, will give an opening speech before launching the conference series. In total, about twenty conferences around the themes of the blockchain and video games will be presented to visitors on these two days.
We will have a panel of speakers from big companies, such as Ubisoft: Blockchain experts, Ethereum Dapp developer, Marketing expert, Game Designer...and much more! They will give inspirational talks and workshops. Four people from B2Expand will speak: Manon BURGEL, Camille CHARTEAU, Pierre PRADAL and François GUEZENGAR. Visitors will also be able to attend project pitches to present their ICO.
The Blockchain Game Summit is not only a place of inspiration, it is also a place of experimentation! Round tables and workshops will be available for attendees. Play-test areas and partner stands will also be available in the main hall. It will be a unique opportunity for professionals to test new game experiences and exchange with their peers.
Visitors are also invited to visit the permanent exhibition of the Confluence Museum, which opens its doors from 11 am to 6 pm.
MORE INFO ON: Blockchain Game Summit

By accepting you will be accessing a service provided by a third-party external to https://www.icolink.com/