2019 Chain Plus Asia Pacific Blockchain New Finance Summit(Singapore)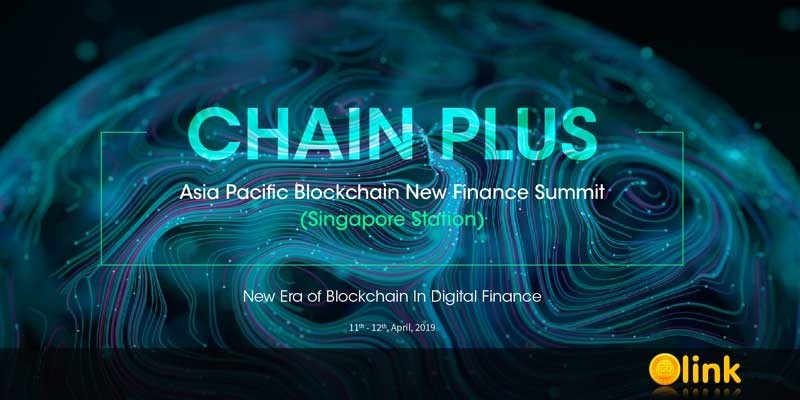 2019 Chain Plus Asia Pacific Blockchain New Finance Summit(Singapore) which will take place on 11-12th April 2019 in Singapore which organized by The Blockchainer together with Singapore FinTech Association (SFA ), co-organized by DeepChain,supported by Token Economy Association as well as FinTech Association of Sri Lanka.

Website: http://chainplus-finance.com/

Organizers:

The Blockchainer provides multinational blockchain organizations with one-stop, multi-node, integrate and strongly synergic services, including investment, global business tour, advisory services, integrate marketing, talent acquisition services, community management, etc.
Singapore FinTech Association(SFA) is a cross-industry and non-profit organization the purpose of which is to support the development of the FinTech industry in Singapore, and to facilitate collaboration among the participants and stakeholders of the FinTech ecosystem in Singapore.
DeepChain Technology is a venture capital service platform focusing on the field of blockchain, which includes three business segments of Deepchain(Media), Firststep Capital (Fund) and Ferry Consulting. It was founded by Wang Peng, the former founding member of The Beijing News "Seeking Chinese Makers" and the assistant president of Plum Ventures.
ChainNews.com's extensive reporting resources and data mining capabilities around the world are aimed at providing China's FinTech elites and decision makers with indispensable information and in-depth analysis on a daily basis. We affects numerous high-net-worth individuals through our WeChat Subscription Account, Web and App, etc.
Token Economy Association A non-profit and self-regulatory trade association for the blockchain industry to support the growth of token economy i.e. cryptocurrencies, blockchains, ICOs, dapps etc.
FinTech Association of Sri Lanka (FASL) is an independent, not-for-profit, and cross-industry organisation representing Sri Lankan and global FinTech community to support the development, innovation and investment in the FinTech sector
Chain Plus is a blockchain brand summit led by The Blockchainer, a global multi-node super incubator. It has been successfully held in New York、 silicon valley、Berlin、Switzerland、Shanghai、 Seoul、 Tokyo and other cities. It focuses on blockchain finance, infrastructure, entertainment and other subdivisions. Resources based on multiple nodes in the world bring the latest and most cutting-edge information services and resource integration to the industry, and promote the block chain industry developed with healthy and sustainable.
Part of the Confirmed Speakers:
JP Morgan,Vice President, Global Payment Strategy Regional Product, Karan Seth
Advisor to the Japan Asia Investment Company Ltd & the Past President of American Chamber of Commerce,Tissa Jayaweera PhD
Polymath, VP, BUSINESS DEVELOPMENT, HESLIN KIM
Standard Chartered Bank, Head of Legal, Financial Markets, John Ho
Onchain Custodian, Chief Executive Officer,Alexandre Kech
Singapore Fintech Association, President, Chia Hock Lai
Bibox, Managing Director, Liu Guojie
Central Bank of Sri Lanka, Assistant Governor, Ananda Jayalath
True Global Ventures, Founding Partner, Dušan Stojanović
Standard Chartered Bank, Senior Product Leader - Innovation & Digital Transformation,Umed Kejariwal
Fintech Association of Sir Lanka,President, Rajkumar Kanagasingam
Sberbank (the Speaker TBC)
ING Bank Slaski,Innoviation Specialist, Piotr Jan Pietrzak
Stellar, Head of Technical Department,Michael Ran
lGathering together the Whole industry chain of blockchain financial enterprises
lThe showcases of excellent projects provide the integration of business and investment opportunities;
lPresenting global most cutting-edge and representative cases ;
lInternational governments will gather together;
lThe layout of blockchain in traditional finance
lBlockchain application cases in the international e-commerce platforms
lThe innovation solution of global payment base on blockchain technology;
lThe potential opportunity: STO and Stablecoin industry distribution;
lHow global digital asset management all in blockchain;
lDiscussion of global RegTech situation
3.Commercial Value
lBlockchain Finance Platform with workable resources:1
lthe most valuable and promising topics:30+
lQualified Speakers:40+
lGlobal top media coverage:50+
lParticipants:500+
lExhibition Area:500m2
lBusiness social/Networking
Media & Sponsorship Cooperation
Rae Mao
Mobile: +86 15821816854Wechat: rolanjona_
Email:yeraemao@gmail.com|rae.mao@blockchainer.vip
By accepting you will be accessing a service provided by a third-party external to https://www.icolink.com/